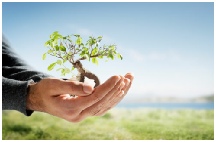 Environmental Management and Consulting
Our company ENVI Ltd. works in the area of environmental management and environmental consulting. We offer all environmental and other related services. We help our clients find solutions to environmental problems.
Environmental Audit and Documentation
Our company offers complex environmental consulting from arranging necessary approvals and documentation to carrying out services with emphasis on compliance with valid environmental legislation – water, waste, air. In our environmental audit, we check the case of waste site and relevance of our client´s documentation.
Expertise
Our company ENVI Ltd. is professionally qualified to process expertise in matters of waste in accordance with Act No. 371/2015 Coll. implementing certain provisions of the Waste Act
EIA – Environmental Impact Assessment
In the field of assessing environmental influences, we deal with processing Aims and Reports on evaluation of the proposed activity in accordance with Act No. 24/2006 Coll. and as well as with elaborating an expert opinion.
ISO 14001:2015
The component part of ENVI Ltd. services is also consulting in the course of establishing the System of environmental management ISO 14001:2015 on the level of compliance with laws on the environment.
Compliance with Laws
The main idea of our company is to ensure keeping and compliance with valid legislation in the matter of our client in all environmental sections.
Free-of-Charge Services
We offer a free initial consultation for our client.